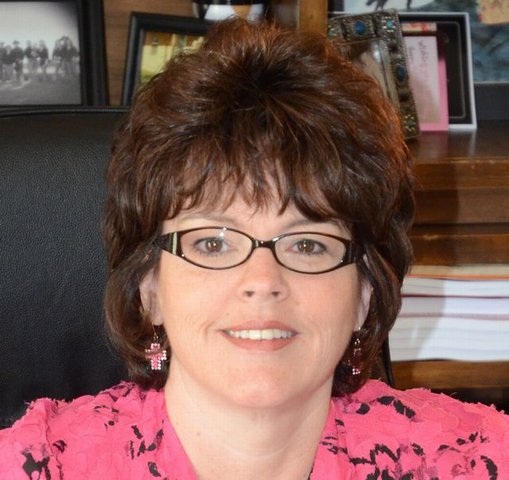 Mrs. Bridget Williams
Principal
PH: 940-427-2881
bwilliams@alvordisd.net

Hello and welcome to the Principal's Corner. My name is Bridget Williams and I am very excited to be serving the community of Alvord, TX as Principal for Alvord Elementary. I graduated from University of North Texas with a bachelors in Elementary Education and taught for 14 ½ years. While teaching in my twelfth year I decided to further my education and work toward my master's degree in Educational Administration. I graduated from the University of Phoenix and moved into an administrative position. About four years later I moved into a curriculum specialist position at the central office level. It took me just a few years to decide it was time for me to be back with teachers and students so I applied in Alvord and was lucky enough to be hired in this wonderful community. I am currently starting my 9th year here at Alvord Elementary and I have to say I love it more and more each year.
My husband, Loydd, and I have one son, J.C. Williams. We have lots of horses, cows, and dogs. We're pretty much considered a 'rodeo family' as my husband and son are both team ropers so we do a lot of traveling to rodeos and team ropings around Texas and across many states. We are a very blessed family and will be adding a daughter-in-LOVE to our family in December, Riley. We also have a precious grandson, Lawton Williams.

Each year brings great excitement! I feel so blessed to work with such an incredible staff and each year we are challenged with making sure our students are provided an excellent quality of education with higher levels of critical thinking to be used to help them attain a goal of success and become vital parts of the Alvord community or parts of other communities.
My vision for Alvord Elementary:
As principal at Alvord Elementary School, it is my responsibility to help set the vision for the school. The success of the children falls on my shoulders and high expectations need to be evident. Children learn best when they are in a learning environment that has been shaped by developmentally appropriate practices. In order to develop our students to their fullest, the vision for success is to not only to teach the basic academic skills, but also help our students understand what being a lifelong learner is and having success in their lives. Our children will have a great start to prepare them for this fast-changing and complex world with the wonderful staff we have at Alvord Elementary.